Team
Our team has decades of experience in pharma, technology, management, marketing and communications.

We employ 26 staff with offices in the UK, US and India.
Abhijit Sengupta
CEO & Co-Founder
Business leadership, client development, launch expert
Abhi has over 30 years' experience in global pharma leadership roles, including with Novartis and AstraZeneca. He left Novartis to found ConformanceX because he was convinced of the importance and appeal of the company's offering.
Simon Hall
Director of Communications
Spreading our message, whatever the medium
A former BBC Television news correspondent, now tutor at the University of Cambridge and head of his own communications consultancy, Simon has 30 years' experience of writing, presenting and persuading.
Robert Glaser
Director – Marketing & Global Strategy
US marketing, pharma leadership, corporate strategy
Bob has served in capacity of chairman, Sr. VP of top 5 Pharma in his 35 years long career. He is currently a Board member of 2 private pharma companies, and CEO of a healthcare consulting PE fund.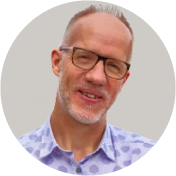 Mohit Jain
Global Delivery Head
Global insight and market intelligence
Mohit has wide pharma experience, including with Roche, Pfizer and Novartis.